5 minutes reading time
(953 words)
Warren Miller: If You Don't Like The Weather...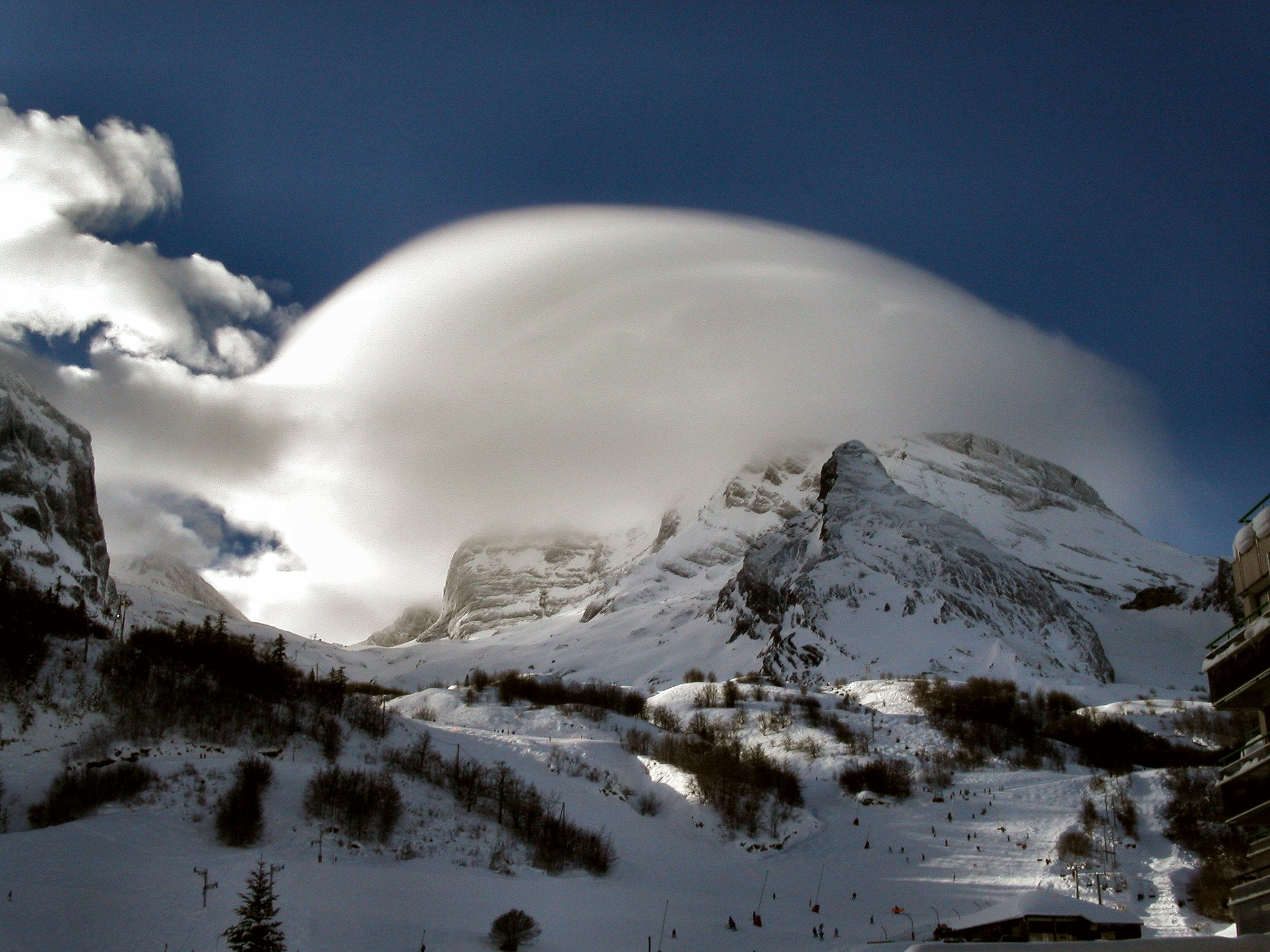 In 1947 I made the unconscious decision to spend my winters anywhere there was enough snow to turn those weird things attached to my feet. During that time I have seen all kinds of unusual weather conditions. I watched four feet of snowfall on Big Sky, Mont., the last week of June.
I almost got caught in a blizzard that dumped 24 feet of snow in 24 hours only 47 miles from the Los Angeles City Hall. It happened on Mt. Waterman in 1943 and fortunately I had five other skiers to help me push the car out of half a dozen snow banks before we got low enough on the mountain where the snow turned to rain. Then I had to dodge the big rain-soaked clumps of mud that were rolling down onto the highway.
Mammoth Mountain, in 1953, had so much snow in one storm that they lost a big tour bus for three days. The snow fell in such great depths that the bulldozers were driving around in the deep snow on the roof of the bus until one of them hit the aerial and discovered it.
When I was teaching at Squaw Valley in 1949/50 we had a colossal dump of snow that amounted to seven or eight feet overnight. When they tried to start up the chairlift, the engine ran but the cable would not move. Six of us put sealskins on and climbed up the lift line to discover that a massive slide on the Headwall had wiped out one of the towers.
Fortunately it was a hold down tower and, with a lot of hard work, most of it very dangerous, or what I would call stupid today, we managed to get the cable free from the destroyed tower and they could run the lift again.
One of my cameramen Don Brolin sat in a rain storm for a week in the High Sierra and when he started filming, the snow was a mass of corduroy snow ridges about two feet high, made from the rivulets of run-off. The pictures of the weird snow were great, but the skiing was awful.
My first experience with weird snow might have been a game changer for me. Two inches of it fell on the beach at Topanga Canyon when I lived there in 1929. When I saw it for the first time my mother explained to me what it was. I just knew it was very, very cold on my bare feet. I walked down to the ocean wading in the creek, then along the beach deep enough to cover my ankles.
As some of these experiences emerge from the folds of my brain, as I have been writing my autobiography, I find it amazing how much stuff is stored in there.
The winter of 2012 ranks right up there in the weird weather category. It is the second week of April, usually a time of sunscreen, hot sun on lodge front porches with great corn snow in the morning and storytelling in the afternoon. Employees and guest alike planning where they are going and what they are going to do until the snow falls once again in December.
How do I go spring skiing when for the last three days it has been as warm as 50 degrees during the middle of the night and 63 degrees during lunch time on the porch at the lodge down the hill from our home?
Some scientists are blaming the up and down weather during the winter of 2011/12 on solar flares. This theory is one that I put a lot of credibility in when you think they are thousands of miles high and thousands of degrees in temperature. There are probably as many theories about the cause of the erratic temperatures as there are people who wonder what has caused it.
The Jet Stream went as far south as Southern California before heading east this winter. When it went racing across Arizona, New Mexico, and Texas it started to suck up the warm air from Mexico and the Gulf of Mexico. When that warm air met the cold air in the Midwest this caused a lot of tornadoes in the Midwest.
While all of this was happening, the Colorado Rockies suffered from a definite lack of snow. I have a good friend who has lived in Vail for almost 50 years and he reports it as the worst winter ever. He usually skis a minimum of 100 days every winter, but this year it was hard for him to get in half of that.
One of the things that I learned early in my ski life was that it certainly did no good to complain about the weather or the snow conditions. On Dec. 29, 1948, it dropped almost an inch of warm tropical rain on the roof of our trailer in the Sun Valley parking lot. Once the rain stopped it never got above zero for the next month. Baldy was so icy that we all rode down on the Canyon and River Run lift every day. Offset edges had not been invented yet.
It was just what it was and this last winter is also, just what it was. Write down your complaints and put them in s self-addressed stamped envelope and mail them to whomever you think can change the weather. When you figure out who that is, we can all send them some token of our appreciation.
Before you send that letter however think about this: What would you be doing in the winter if no one had ever invented skis or a snowboard?
(Learn about for the Warren Miller Freedom Foundation.)
Photo: Mountain Weather Courtesy Snow-forecast.com