3 minutes reading time
(647 words)
U.S. Ski Team Update: Americans Finish Atop 10 Season-Long Rankings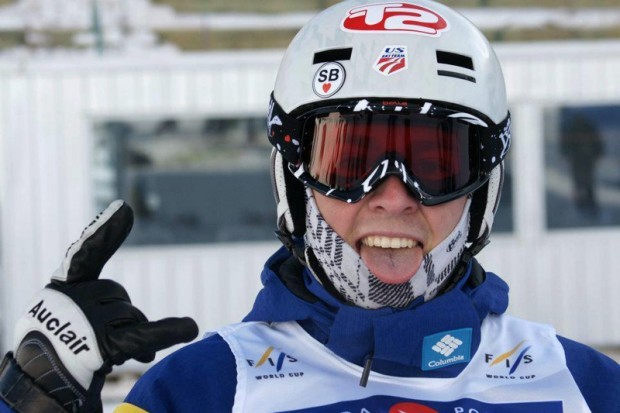 Springtime is about change and that holds true for winter sports. With the elite international season in the record books – and eight U.S. athletes leading 10 different season-long world rankings – it's time to let the young athletes shine.
Shine they did as Freeskier Devin Logan and snowboarder Arelie Gold stood atop the podium at the Junior World Championships.Freestyle skiers brought home a record five Junior World Championship medals in Italy and more than a few newcomers took podiums at the Sprint U.S. Freestyle Championships at Stratton Mountain where organizers amazed all with a fabulous event despite 70+ degree temps.
The depth of the U.S. moguls squad was evident all season on the World Cup. And the future looks bright with three Junior Worlds medals including golds from Brad Wilson (Olympic bronze medalist Bryon Wilson's younger brother) of Wasatch Freestyle and Ali Kariotis of Squaw Valley Freestyle.
The growth of the USSA's Elite Aerial Development Program (EADP) at Lake Placid showed its value as U.S. athletes took a third of the medals at Junior Worlds. Meanwhile at Stratton, FLY Freestyle's Maddy Olsen picked up her first U.S. title. And newcomer K.C. Oakley showed her FIS World Cup Rookie of the Year honors were no fluke as she bested a very strong U.S. women's field at nationals to take her first gold.
And it's not quite over! Watch for more this week from the FIS Snowboard Junior World Championships in Sierra Nevada, Spain, the U.S. Cross Country Championships in Craftsbury, VT and the Nature Valley U.S. Alpine Championships in Winter Park as one of the most successful seasons in U.S. history continues.
Alpine: Ski racers from across America including Lindsey Vonn, Ted Ligety and Julia Mancuso converge in Winter Park, CO this week for the Nature Valley U.S. Alpine Championships featuring title events for slalom, giant slalom, combined and super G.
Cross Country: Kikkan Randall and Andy Newell channeled their skicross skills and they competed in the Red Bull Nordix in Oslo – a blend between cross country skiing and skicross. Randall finished with a close fourth while Newell went out in quarterfinals in the head-to-head, feature-filled challenge. The season wraps this weekend with distance U.S. Championships in Craftsbury, VT.
Freeskiing: Devin Logan added to her phenomenal season with a gold medal in slopestyle Thursday at the FIS Junior World Championships.
Freestyle: Wasatch Freestyle's Bradley Wilson and Squaw Valley's Ali Koriotis led Junior Worlds in Valmalenco, Italy with gold in moguls and duals. Anna Park and Jonathan Lillis took silver in moguls and aerials with Kiley McKinnon aerials bronze. At the Sprint U.S. Freestyle Championships in warm Stratton Mountain, Heather McPhie upset Hannah Kearney for moguls gold with Jeremy Cota taking men's. K.C. Oakley won two medals including duals gold with first-time titlist Cody Tempel taking men's. Dylan Ferguson repeated in aerials with FLY Freestyle rookie Maddy Olsen winning women's gold to wrap the season.
Snowboarding: Steamboat Springs Winter Sports Club star Arielle Gold took halfpipe victory at the FIS Snowboarding Junior World Championships. Snowboardcross finals wrapped up with Faye Gulini in fourth at the Snowboardcross event at World Juniors. Slopestyle finals bring the event to a close on Saturday.
USSA Team Shops
Followers and fans of the U.S. Ski Team, U.S. Snowboarding and U.S. Freeskiing can get the latest in fan gear from the Teams' new online shop. Launched as a part of the U.S. Ski and Snowboard Association's new USSA Digital Network, the online shop features exclusive offers on gear from brand partners and official suppliers including Spyder, Neve Designs, Huge Sportswear, SmartWool, High Sierra and other major brands. Support the athletes by using your Visa card for all official team gear. Visa. Proud sponsor of the U.S. Ski Team, U.S. Snowboarding and U.S. Freeskiing. More people go with Visa.
TV TUNE-IN
3/31 Visa U.S. Freeskiing Grand Prix—Halfpipe, Mammoth Mountain, CA, 3 p.m. ET, NBC Sports Network
Photo Brad Wilson Courtesy Mtstandard.com
By accepting you will be accessing a service provided by a third-party external to https://www.snocountry.com/